Mortgage Broker Wollongong
Making loans look easy. 100% free.
Apply now for fast pre-approval
We handle everything for you.
We have a wealth of knowledge of the markets, partnerships with  financial institutions, unmatched client service to help enable us to find the best loans for our clients. We've got your back.
Mortgage Broker Wollongong
Making the entire loan process simplified. 100% free.
Luckily, you don't have to worry about any fees as we're rewarded by the lender that you eventually choose to go with. We're always paid with an equal amount from any lender so we'll always have your best interests within us. Furthermore, our team will proficiently find the best loan solutions that will perfectly fit your needs with the most competitive rates and aligned with your financial goals.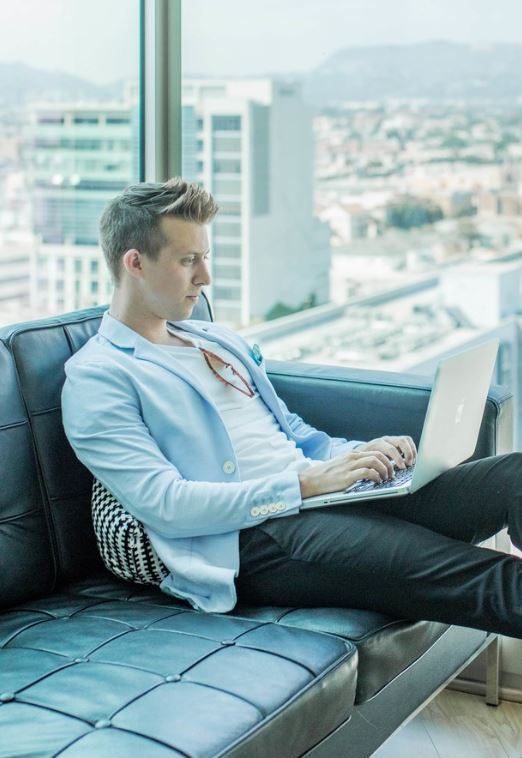 Your Wollongong mortgage broker
We recognise that purchasing a home might be one of the biggest financial settlements to make. Therefore, it is greatly suggested to talk to an expert mortgage specialist that can serve a complete financial plan breakdown. At Mortgage Broker Wollongong, we ensure to find the best rates on mortgages in Wollongong. We pledge in creating a smooth process flow while you sit and relax with your family. 
Why Use A Mortgage Broker?
Having a mortgage broker lets you get expert advice on the best possible deals available to you.
There's no need to do your own research and spend large amounts of time comparing all the different banks and products available. We simply do all this work for you. Also, you don't need to worry as we have the systems and process in efficiently finding the most competitive mortgage that suits you most. Lastly, you don't need to worry about the expenses, because it's all for free. Well, what's for you to lose?
We acknowledge that there are a vast amount of mortgage products available in the industry. What's more, it can be a little confusing and even daunting with all the updates and changes that's happening in the financial market. Our duty as your Mortgage Broker is to distinguish your financial goals and create a tailored solution for you. After that, we find the most appropriate loan product that will serve your financial strategy well through the term goals. Then, once we select the best choice for you, we will ensure to provide you a service that will guide you from the start of the loan approval process, right until the final stage.
We also make sure that all components of the loan processes are provided in a transparent and easy to understand. Our team is more than happy to break down all the details for you. Plus, you won't have to make any assumptions of choosing the best loan and lender because we have access to special rates for your benefit. So, look no further as we are here to serve the best of the best for you.
We always serve the best competitive rates, incorporated with the professional assistance in taking care of the whole process for you.

Many Australians these days are unaware of the better opportunities waiting for them because they consider the bank that they are currently using, are unaware that there are much better financial services that can give much more value to them. That's why we are here to do our part to provide you impressive solutions that will suit your best interests.

Your very own Mortgage Broker in Wollongong.
We've been operating in Wollongong and serving local residents for many years. We're a local business that prides itself on being able to provide excellent service to each and every client.
Most of us have been through a nervous state when securing our first property purchase. Though it might be frightening to do this action, we are here to help you out and do the leg work.  At Mortgage Broker Wollongong, we'll do our best to explain how the 'First Home Owner Grant' works, and how we can use it to your advantage.
We guarantee that the whole process will run smoothly as we assist you in every step of the way. If you've got any concerns, contact us now and speak to our expert team so we can find out how best to serve you. 
First Home Loan Deposit Scheme
The First Home Loan Deposit Scheme that was initially announced by the federal government has, once again, been made available for limited slots starting from the 1st of July 2020. You can save up to $10,000 by voiding the Lender's Mortgage Insurance (LMI).
Eligible first home buyers are allowed to purchase a property with only a 5% deposit and waive the payment of the Lenders Mortgage Insurance. For this financial year the slots are will be limited only to 10,000 individuals.
What is First Home Loan Deposit Scheme?
The Lender's Mortgage Insurance or LMI is paid by first home owners who are availing of a home loan and wants to save on the deposit. With the federal government's First Home Loan Deposit Scheme, the supposed less than 20% deposit will only require a 5% deposit from eligible first home buyers who will purchase a property without having to pay for LMI.
If you want to know more about First Home Loan Deposit Scheme, you can just contact Mortgage Broker Wollongong.
Thinking of buying your first home and are considering to apply for this scheme, give us a call now and we will be glad to assist you!It may sound like 10,000 slots are a lot, but the starter's gun has already started and hundreds of first home buyers apply in every day in the first two weeks alone.
Our Mortgage Brokers Wollongong team ensures to provide the right strategy that is relevant to your current financial situation. With that, you'll get to access the premium loan options that is freely accessible to you.
The best thing is that if there's a greater solution on hand in the next 12 to 24 months, we'll give you the finest alternatives on how to take advantage of this opportunity. That certainly means that every process is on us. At Mortgage Broker Wollongong, we assure you to find the most valuable loan options and competitive rates suitable for you.
Furthermore, we take pride in ourselves in being an open and authentic team, and therefore we want to provide assurance that you'll have the best personalised experience available. This means that you'll have 24/7 access to our services at your most convenience. We treat all our clients more than a family, because we wanted to make sure that we'll get to have a long-lasting relationship that goes beyond a "transaction".
No need to ask around who the "best mortgage broker near me" is anymore.
We have always wanted to serve our best to any clients and customers that we have. We desire to become a one-stop-shop that deals with home loans and other financial services. We want you to find our team reliable, honest and experienced that is more than capable in handling your financial needs. We guarantee on giving our absolute best to you.
Surely, you have nothing to lose, and everything to gain!
We offer a full range of financial services
Refinancing your existing home loan may not sound very exciting. However, it is definitely worth considering as you may be able to access a better deal than what you're currently receiving.
We'll first make sure to assess your existing loan package to determine any potential benefits. If there are any, we can take care of the entire process – while you put your feet up.
Some Reasons to
REFINANCE
We'll help with all things loans.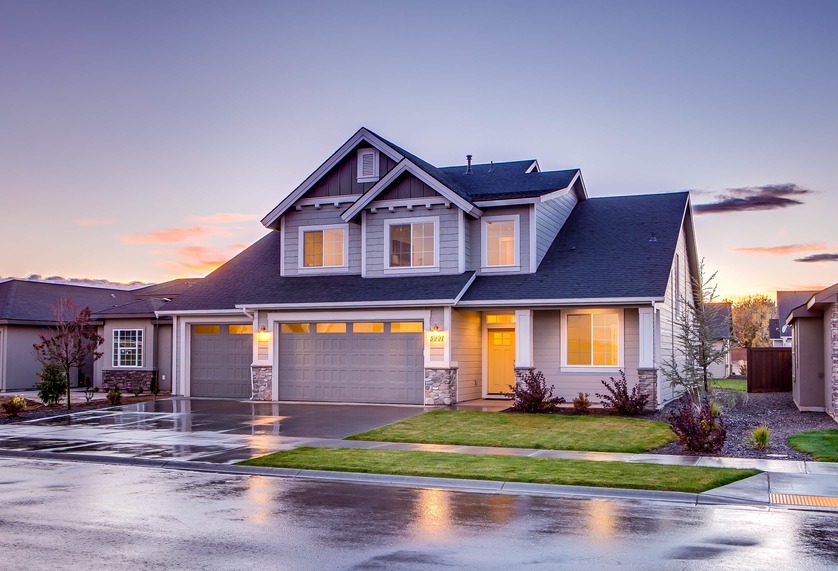 Purchasing property can be a major stress and worry in life. Mortgage Broker Wollongong are industry professionals that are always available to help and educate our clients whenever in need. We understand that it is not simply choosing the right location but selecting the best financing options.
We'll help you find the best and appropriate home loan packages in Wollongong through undertaking a number of financial assessments. We'll guide you through the process from the start,  all the way up until settlement. This will therefore provide you with the ability to move forward in contract negotiations in the market, for property you're aiming to buy. You won't have to think more about anything else as we complete the entire loan application process for you and keep you fully updated at regular intervals.
For instance, if you're a first home buyer, we can complete the First Home Owner Grant application for you, and assist you through the entire qualification process.
At Mortgage Broker Wollongong, we guarantee the best deals to offer for you at the current time. We'll have a one on one discussion with the ideal loan structure and create a strategy to minimise any potential lender's mortgage insurance (LMI) for your expected returns and investment strategy.
Moreover, we are here to assist you and check your entire property portfolio to assure that you are getting the best package available and negotiate with the banks on your part. We'll then carry on managing all parts of the process with you and put together a robust plan. Our team will identify the most valuable deals for investment loan products from a wide range of lenders available in the market. Together with you, we'll manage all deadlines, as well as your settlement deadlines and property valuations.
The good news is, we do all of this at completely no cost to you. How's that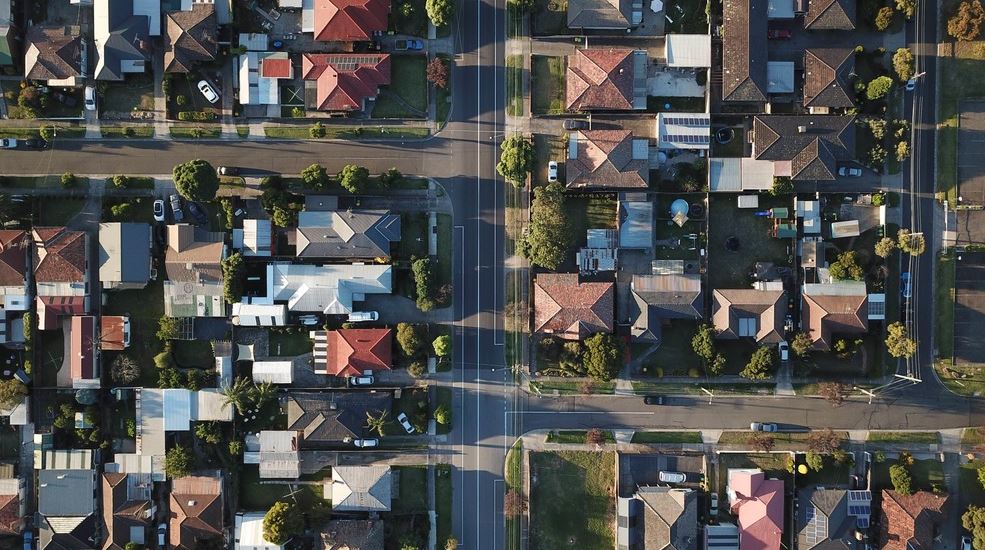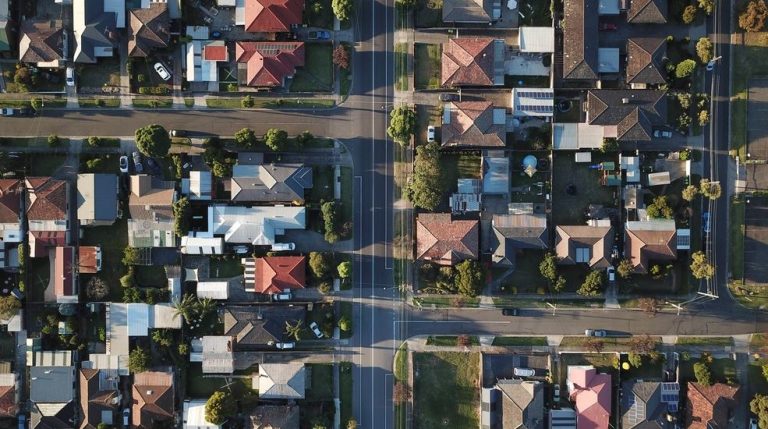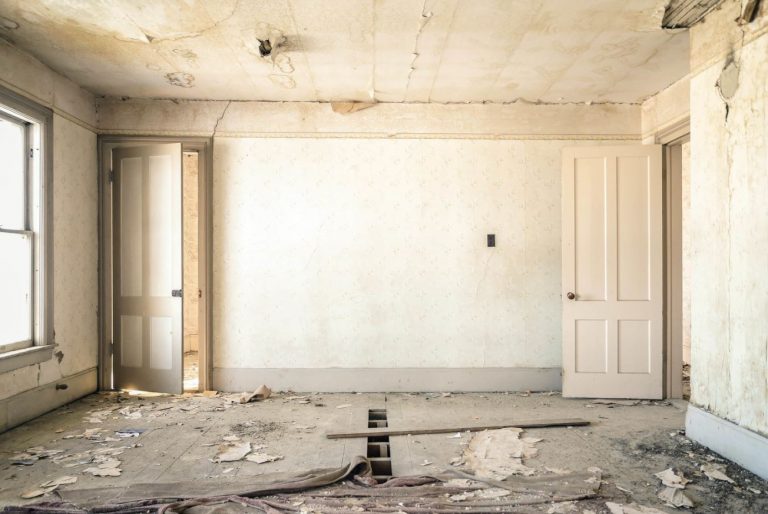 Renovations loans are not cheap. This is especially true for properties that will need quite a lot of work done. While there are tons of things to fund a home renovation, it is invaluable to ensure that you have the right amount of cash flow available with these kinds of projects.
The selections that are available for doing this might involve using your own savings or paying out of your own pocket using other means. During these moments, Mortgage Broker Wollongong is here to assist you with all the processes that you might deal with, to find you the most suitable method in financing your home renovation. 
Financing a home construction can be easily managed with a construction loan; but securing one might be a bit of a challenge. Employing construction loans can offer workable solutions with special construction conditions.
You can break down your loan into different phases which we refer to as progressive drawdowns that enable you to draw the payments at different stages of your construction project. Many of our clients will use this strategy so that you won't need all the funds up front, and therefore taking a hit to your cashflow.
All of this can be pulled from a predetermined loan amount that is arranged by the lender. As such, the advantage is that you will only be billed based on the interest on the amounts you draw from the loan provisions.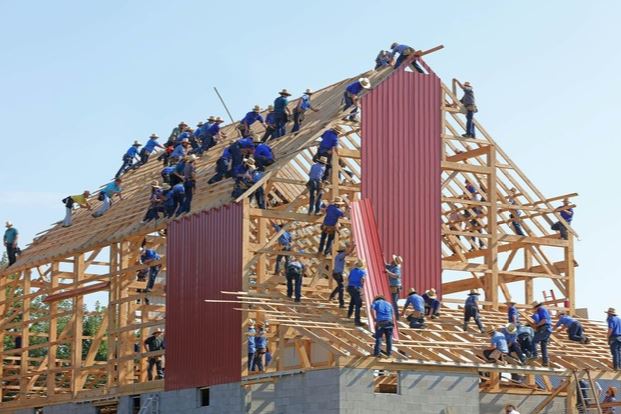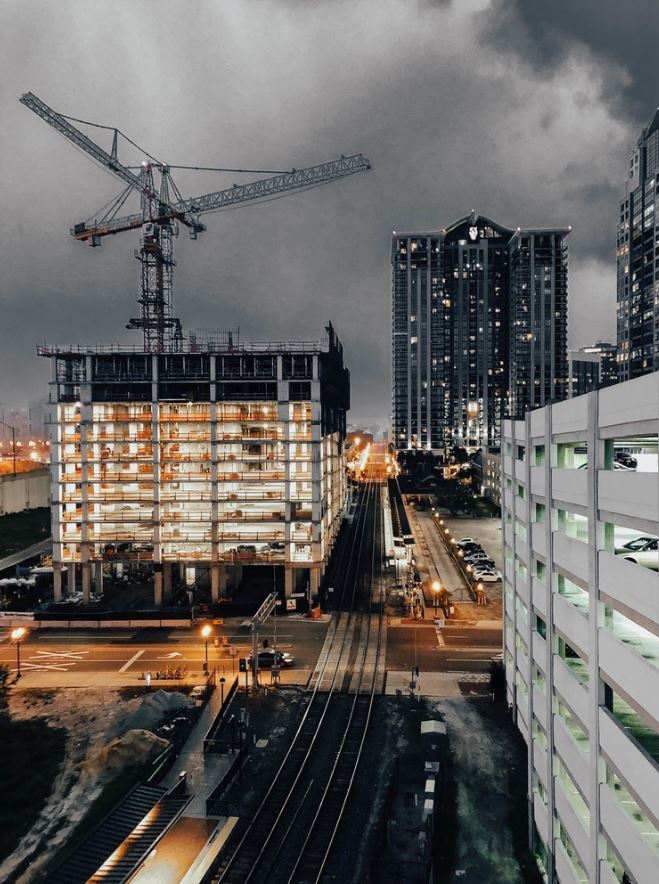 These types of loans are accessible through various lenders and financial companies. Commercial financing allows you to have working capital for the capital funding process. Our team of Finance Brokers Wollongong are more than competent and efficient in helping you create a strong investment strategy for looking at the best borrowed capital that applies to your project the most.
Therefore, this means that whether you need a long or short-term loan product, we'll attain the best value debt to capitalise and provide for your future business plans. 
Purchasing your dream car might be a hard reach. Our Car Loans Wollongong brokers are here to provide and serve the best sources of funding available to enable you to get behind the wheel of your dream car. We understand your needs and so we are here to help you ease your cash flow without needing to draw all the cash instantly. With that, it could help you plan your budget accordingly and spread your monthly expenditures.
We'll find you the best lender that is harmonised to a strategy that will fit your requirements and needs. We are committed with you in achieving that dream car you've always wanted.
Not located in the Wollongong? No worries - we can serve anyone nationally with ease.
We service all areas of Wollongong.
Albion Park 
Albion Park Rail 
Austinmer 
Avon 
Avondale 
Balgownie 
Barrack Heights 
Barrack Point 
Bellambi 
Berkeley 
Blackbutt 
Bombo 
Broughton Village 
Brownsville 
Bulli 
Calderwood
Carrington Falls 
Cataract 
Cleveland 
Clifton 
Coalcliff 
Coledale 
Coniston 
 
Coniston 
Cordeaux 
Cordeaux Heights 
Corrimal 
Cringila 
Croom
Curramore 
Dapto 
Darkes Forest 
Dombarton 
Dunmore 
East Corrimal 
Fairy Meadow 
Farmborough Heights 
Fernhill 
Figtree 
Flinders 
Foxground 
Gerringong 
Gerroa 
Gwynneville 
Haywards Bay 
 
Helensburgh 
Horsley 
Huntley 
Jamberoo 
Jerrara 
Kanahooka 
Keiraville 
Kembla Grange 
Kembla Heights 
Kiama 
Kiama Downs 
Kiama Heights 
Knights Hill 
Koonawarra 
Lake Heights 
Lake Illawarra 
Lilyvale 
Macquarie Pass 
Maddens Plains 
Mangerton 
Marshall Mount 
Minnamurra 
 
Mount Keira 
Mount Kembla 
Mount Ousley 
Mount Pleasant 
Mount Saint Thomas 
Mount Warrigal 
North Macquarie 
North Wollongong 
Oak Flats 
Oak Heights 
Otford 
Port Kembla 
Primbee 
Rose Valley 
Russell Vale 
Saddleback Mountain 
Scarborough 
Shell Cove 
Shellharbour 
Shellharbour City Centre 
Spring Hill 
Stanwell Park 
 
Stanwell Tops 
Tarrawanna 
Thirroul 
Tongarra 
Toolijooa 
Towradgi 
Tullimbar 
Unanderra 
Upper Kangaroo Valley
Warilla 
Warrawong 
Werri Beach 
West Wollongong 
Willow Vale 
Windang 
Wollongong 
Wombarra
Wongawilli 
Woonona 
Yallah 
Yellow Rock 
 
Approved Wollongong Mortgage Brokerage Service
Our team provides a tailored solution for all services that best fit your requirements and needs to achieve your financial goals in life.  We are with you throughout the whole time and deliver rewarding assistance with our clients. We appreciate all of our clients more than anything, so we monitor everything and ensure that every criteria is met.
We believe that educating our customers is one of the more rewarding aspects; and so, we assure that every client is receiving the best treatment that they need through bringing the best solutions to the table. We guarantee to work everything out from scratch and help you strategise towards a better future.
Our journey doesn't end when your loan is approved.
Our goal to get connected with you and review everything in a timely manner. With our access to the best loan products on the market, our qualified and licensed professionals will continuously communicate and discuss each product with you, while you enjoy quality time with your family as we simply do everything on your behalf.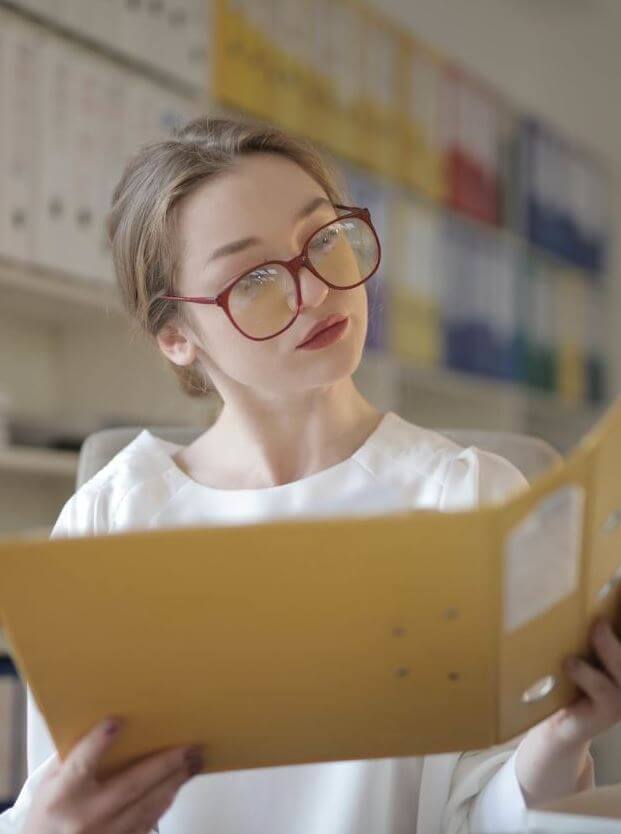 Our goal is to give exceptional and proficient customer service to our clients. Delivering the highest and best quality work is one of our top priorities. We believe that leaving our clients with vast financial knowledge is the best thing that we can offer.
We wanted you to have a stress-free experience, as we help you with your financial decisions. We assure you to stay by your side so that you receive the best deals in financial services along the process. We will always understand your needs and provide a full and transparent service, so that you always have an idea what is happening in the market.
Mortgage Brokers Wollongong